Is this you?
You are fed up of Autistic Burnout

You have been struggling for a long time

You feel stuck

You worry things will never get better

You wish you had the energy to enjoy things again

You want a fulfilling and meaningful life but you just find everything too hard

You feel overwhelmed

You don't know where to start

You wish you could find something to help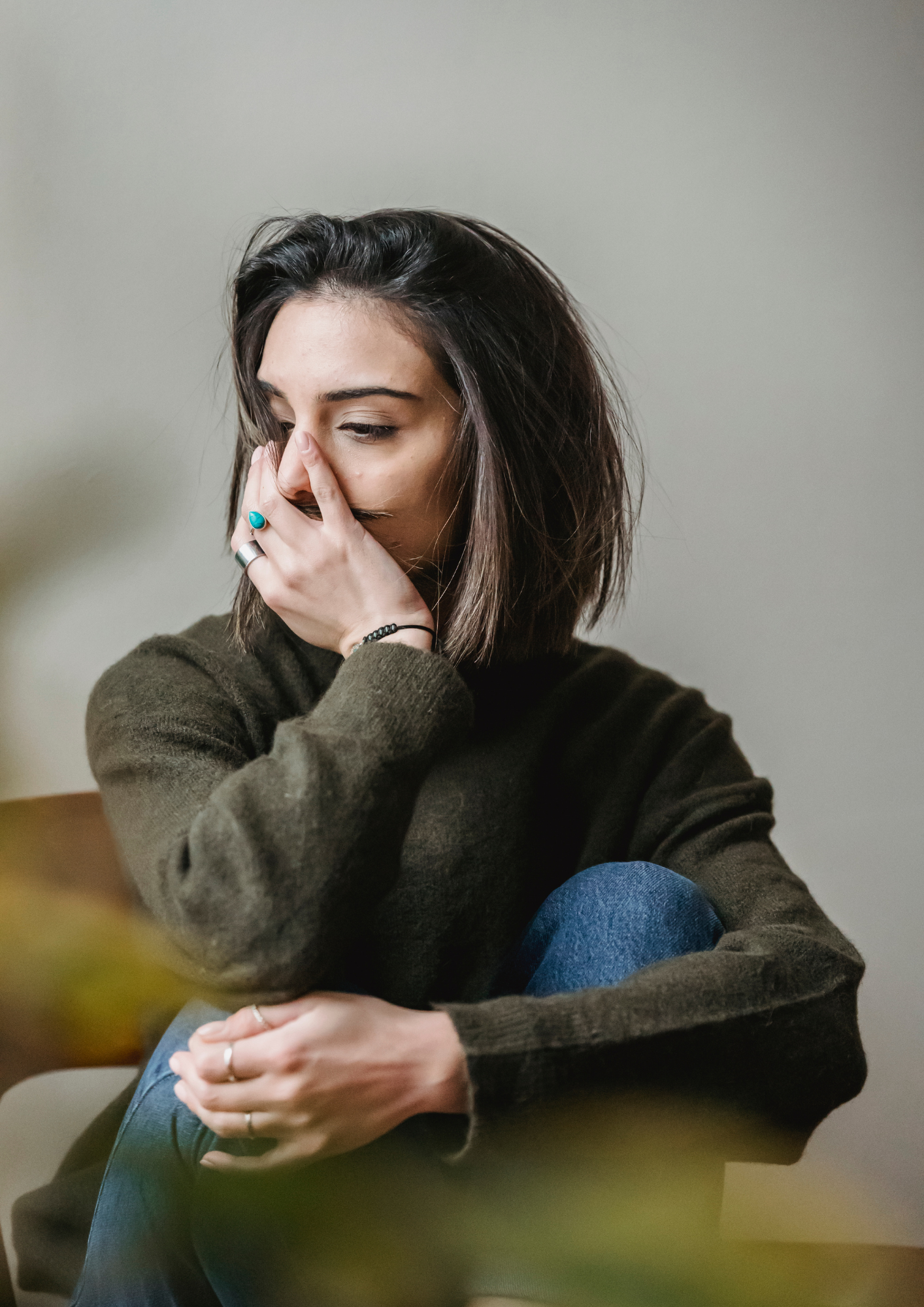 Autistic Burnout happens when we are exposed to too much stress and not enough support. It is a common response to living in a society designed to suit the needs of neurotypical people. You are not alone, every day I meet Autistic people trying to manage family, work, study, finance, health, sensory needs and a constant flow of information and overstimulation without adequate support and rest. Its no surprise that so many of us end up in Autistic Burnout.
You need help to work out exactly what your needs are and how to get them met. But it's not that simple, there are practical barriers, making it hard to get your needs met and advocate for yourself. And then there are those internal barriers too, caused by years of masking and difficult experiences.
It can be hard to know where to start. This is why I've set up the Autistic Burnout Recovery Membership. You need to do one thing at a time, learning and understanding more about yourself in manageable chunks. Having time to process information and apply it to yourself. Being taught strategies with clear examples and being able to ask questions and getting help to apply techniques to your own specific situation. Being part of a community of people going through similar experiences.


My name is Dr Alice Nicholls, you can call me Alice. I've had three major periods of Autistic Burnout in my life, each lasting several years. I've also had some mini ones in-between. I'm a professional, a mother, a daughter, a partner and I have a busy household to run. I know, first hand that even when you know what you need there is a massive gap between understanding it and actually being able to do something about it.
I have a Doctorate in Clinical Psychology and I'm registered with the Health Care Professions Council in the UK. I worked in the NHS until 2017 when I left and became self-employed. Since then I have gradually refined my focus to Autistic Burnout, consuming all of the research and applying my existing knowledge of Clinical Psychology and the experiences of my clients and myself to the research evidence.
I hate the word expert, I don't think I know everything there is to know about Autistic Burnout. I don't think anyone does, but I am committed to staying up to date with the latest research in this area and listening to wealth of experiences within the Autistic Community.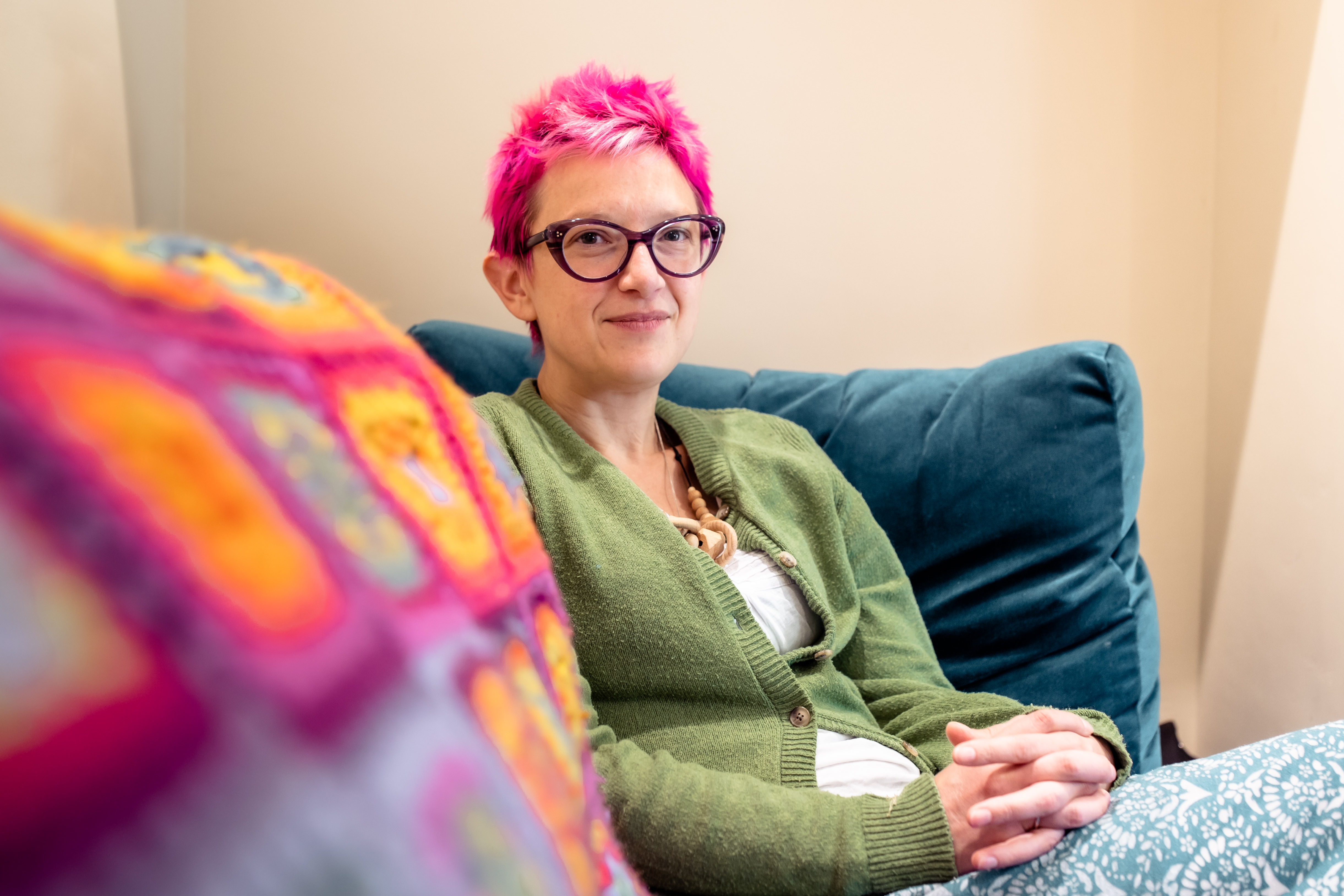 Testimonials from Previous Course Students

"I have found the Autistic Recovery Programme enlightening and helpful in making improvements to my general level of burnout"

"The programme has helped me get over the shame of having a disability, which has helped me accept the support and adjustments available from the university"

"The activities have helped me realise there are a number of small adjustments that I can make for myself that can have a positive impact on my overall levels of burnout"
"This course was instrumental in getting me out of a long period of burnout. I don't think I would be where I am today without the information Dr. Nicholls shared"
"The module on designing a life that suits you was especially interesting, and I think I'll keep returning to the awesome fillable workbook whenever I feel burnout creeping in"



Available in days

days after you enroll

Start Here
Available in days

days after you enroll

Core Module: Measuring your Autistic Burnout
Available in days

days after you enroll

December: Navigating Social Demands How to Communicate Your Needs to Friends and Family
More Details
On joining the Autistic Burnout Recovery Membership you will get access to the Core Module "Measuring your Autistic Burnout" This module is the foundation of the membership. I have designed it so you can just read the summary and get started if you do not feel ready to sit through the whole 30 minute presentation.
In the membership area you will find the notice board which contains the link to the Facebook group. If you want to join the Facebook group you just click on the link and answer the questions. The group is private, so only people in the group will be able to see that you are a member.
Each month you will receive a pre-recorded version of that month's workshop and worksheets. You will also receive the information from the workshop in a written format if you prefer, or are more able, to read.
The workshops will also be run live, normally in the second week of the month. The live workshops will include time for questions and answers.
Each week there will be the opportunity to 'check in' in the Facebook group, connect with other members, review your week, and discuss the content from the monthly workshops.
Monthly Workshop Topics
November:
When your Inner Critic won't Rest: An Introduction to Compassion
December:
Navigating Social Demands: Communicating your Needs to Friends and Family
January:
New Year, Same You: Identifying what really matters
Frequently Asked Questions
Do I Need to have an Autism Diagnosis? 

No, I appreciate that diagnosis can be difficult to access for many people so you are not required to have a formal diagnosis. The workshops are written assuming that you are Autistic so as long as you can relate to the difficulties described by Autistic people and don't mind being referred to as Autistic you are welcome to join.

I do not Identify as Autistic but want to join to help my child/relative/friend can I join? This membership is exclusively for people who identify as Autistic so it is not appropriate for friends or relatives to join unless it is specifically to support the Autistic person to work through the materials. I am going to launch a different membership specifically for carers who want to help other people in Autistic Burnout. If you are interested please watch out for an email about this launch. 

Do I need to use Facebook? 

No, the Facebook group is there for people who want to have a sense of community and discuss the materials. You are welcome to just use the workshops and email me with any questions.

I'm not sure if I should join the Membership or buy your Autistic Burnout Recovery Programme? 

The answer to this question really depends on what you are looking for. The membership workshops are designed to be useful in any order and at any stage of your Autistic Burnout Recovery. The membership also comes with the additional benefit of having live workshops and a Facebook community to discuss the material. In contrast, the Autistic Burnout Recovery Programme is designed to be a more intensive course that you work through in order and at greater depth at your own pace. It does not have a live component but you are welcome to email me with any queries.

I don't want to attend live workshops, is that okay? 

Yes, absolutely, you can watch the pre recorded workshops or read the slides and notes that accompany each workshop. 

Will I be expected to talk in the live workshops? 

No, the workshops will comprise of a taught session with time for questions and answers at the end. The questions will be submitted via the chat function.

What time will the live workshops be? 

The November workshops have been booked for 2pm on the 7th of November and 9am on the 9th of November 

London time

. The timings of the December workshops will depend on demand but 9am is the earliest and 2pm is the latest I am able to provide. I have members in both the US and Australia so these times have been chosen to make at least one workshop accessible to them. 



I am not British, can I still attend? 

Yes, as long as you are able to access materials written and spoken in the English language. Please be aware that my qualifications, professional registration are UK based and any disputes will be handled under UK law. 

I can not afford the membership but I think it would really help, do you have a low cost option?

I am able to offer a low-cost scholarship option for a small proportion of my membership. You would be asked to provide written feedback I can use anonymously as a case study in exchange for a reduced rate. Please email me at

[email protected]

to discuss.